Accountancy Place provides cost effective and practical – Accountancy Services – to owners of small businesses.
Accountancy Place assists sole traders with several crucial tasks, such as preparation of annual accounts, calculation of tax liability and tax returns filing with HMRC
Our aim is make accounting hassle free – nothing for you to worry about – we will deal with all the paperwork.
We will keep you up-to-date so you are always on top of the accounting deadlines, news and issues
We are proactive to help you save time and save tax
We offer sole traders unlimited help and advice throughout the year
With our fixed fee policy we guarantee no unexpected fees to pay
We will ensure that you are operating as tax efficiently as legally possible.
Our service includes advice on what how your tax can be minimised.
Contact us for a free of charge, no obligation meeting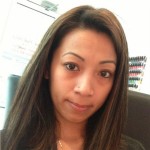 The service I've had from 'Accountancy Place' has been great, they have given great advice & help manage the business well. I have recommended their services to my clients and friends.

Mai